PR World Travel – Preferred Travel Agent for Sandals Resorts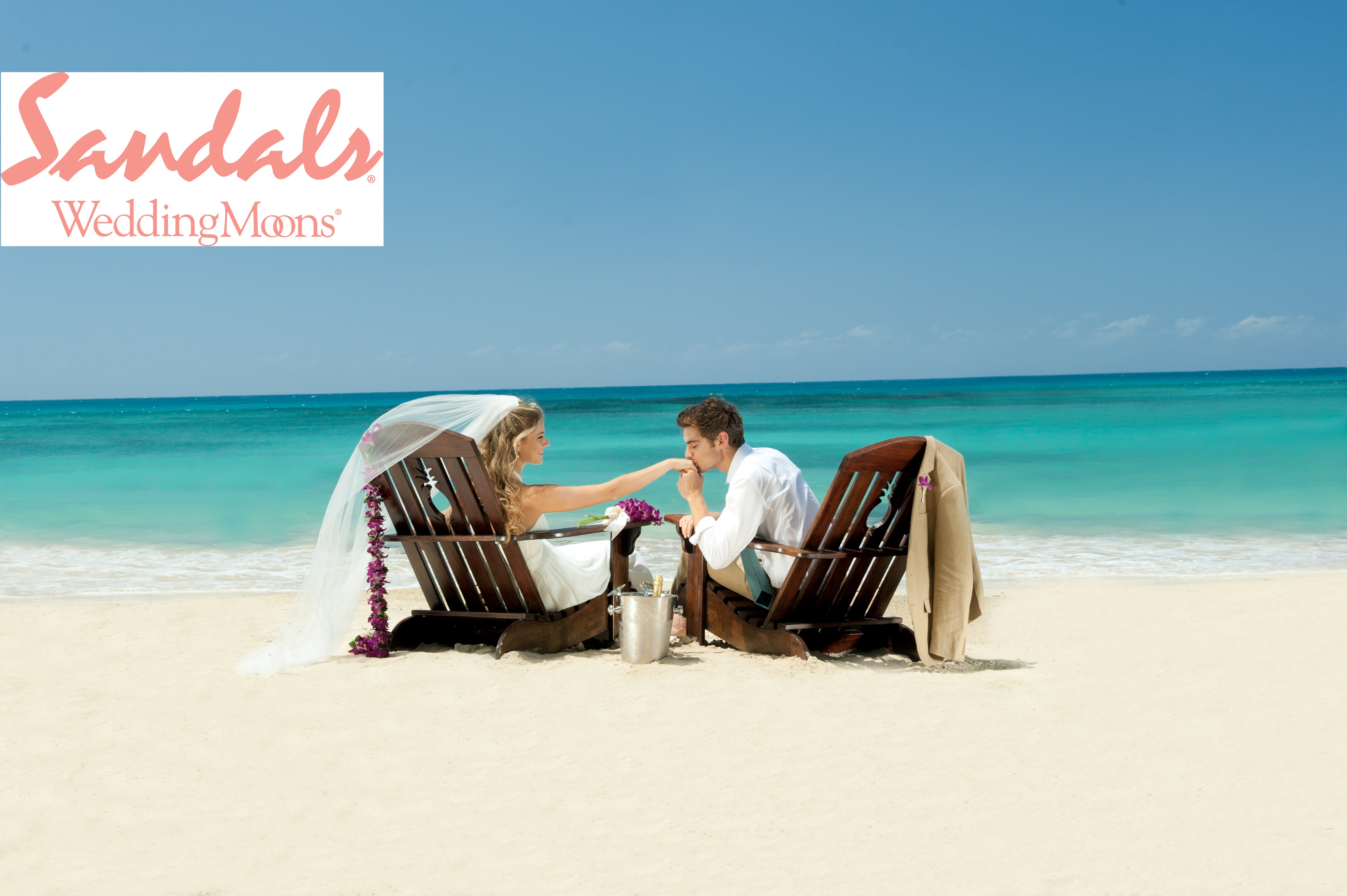 SANDALS RESORTS - SAVE UP TO 45% PLUS UP TO £700 AIR CREDIT
Scattered amongst the dreamlike tropical islands of Jamaica, Antigua, Saint Lucia, The Bahamas, Grenada and Barbados are 15 incomparable Luxury Included® Sandals Resorts, created exclusively for two people in love, offering sophisticated and diverse facilities that are quite simply unrivalled.
In addition to this, to take advantage of saving up to 45% PLUS up to £700 Air Credit*, book your clients an all-inclusive holiday at one of Sandals' leading Luxury Included® resorts in the Caribbean by 31st July 2016.
If your stay is 3 nights or longer, you will receive a FREE Beautiful Beginnings wedding* at a Sandals Resort of your choice. This themed wedding will help you to celebrate your special day with elegance and simplicity; it's the perfect choice if your looking for an intimate and memorable occasion.
Client Testimonials
Hi Jayne, myself and Jim Hopkinson would like to say a massive THANK YOU for finding us the holiday to Gran Canaria at very very short notice (we was the nightmare pair that booked at 4.30pm on 30/12/2015 to fly early hours on 31/12/2015 lol).We had an absolutely fantastic time and the hotel surpassed our expectations especially considering this hotel
Continue Reading
...
Huge thank you for finding us that fantastic holiday to Tunisia. We had an ace time and looking forward to going back next year. Highly doubt we'll ever use any other agent from now on. Xx...
Thanks Tania Lowe for all your hard work in booking Jordan Harvey's first lads holiday with his mates. Let's hope it will be memorable for all the right reasons. haha!! Xx Catherine Hardman...
Got me a great deal on my holiday to Bulgaria will definitely be using them again . Very helpful and friendly staff ....
Will always do there best to beat any other quote...
Brilliant service and price...
Have used them loads of times ! Very helpful and will go the extra mile to get you the perfect holiday at the perfect price !!...
Best deal everytime – thank you!!!...
I love how PR World Travel have personally tailored and looked after us helping us choose and secure the right Holiday thanks to Steve & Tanya no doubt we will see you again soon...
Over the last 8 years I have booked many holidays through PR World Travel, in the last 4 all of my holidays, and on occasion twice per year, thats not been just for myself but also for my partner and her daughter. I have always found PR Travel to be competative in price but most importantly of all I have
Continue Reading
...
We have been booking our holidays through PR Travel for many years now,following an initial recommendation from our future daughter-in-law. The service we have received has been brilliant ,always greeted with a warm & friendly welcome ,nothing too much trouble and always prepared to offer some sound advice. The most important thing to us, is that the Team at PR
Continue Reading
...
We have been booking our holidays with PR World for 9 years. From package holidays and city breaks to our most recent 3 weeks personalised trip to America the service has always been excellent. The members of staff are efficient and helpful and share our enthusiasm for travel. Every attention to detail is maintained to ensure we have the holiday
Continue Reading
...
We have been using PR Travel for many any years, so long it is hard to remember when we first used them. It must be at least 15 years. We have always found all the staff over the years extremely helpful, very knowledgeable and courteous in every way. Particular thanks to Peter Stephen and Sarah who have helped us over
Continue Reading
...
As a customer of PR World for 25 years, I can honestly say I have only ever received 1st class service for all my travel arrangements. Steve, Tania and the rest of the team are always my first port of call....
I can only describe the service as outstanding! Attention to detail and dedicated time from Steve & Tania ensure that your holiday will be just perfect for you. That's why I go back year after year....
Sign up to our mailing list to be kept up to date with all our latest holiday deals.