API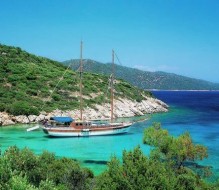 Advance Passenger Information
Advance Passenger Information (also known as API or APIS) means your Passport/Identity Card details and in some instances, your contact information, are provided to the authorities before you travel.
Some airlines are required to submit Advance Passenger Information details in advance of travel to specific countries government Border Control and Security authorities. This allows the authorities to make routine checks on passengers before arrival and will reduce the time taken over arrival and entry formalities.
What information do I need to supply?
You need to supply APIS information from the travel documents (usually passports) that you and the other passengers on your booking intend to use for travel to your destination. Please ensure that the travel document is valid for your destination (some countries require your passport to be valid for a number of months beyond your scheduled date of return). The information required is:
• Full Name
• Gender
• Date of Birth
• Travel Document Type (normally passport enter "P" in the appropriate field)
• Travel Document Number
• Travel Document Country of Issue
• Travel Document Expiry Date
• Nationality
The Advanced Passenger Information must be provided between the date of your booking and 2 clear days before departure. If it is not provided by this time in advance of departure, it will be collected at the airport when passengers check-in and this will increase the time taken to complete check-in and security formalities. We therefore recommend the lead passenger on your bookings takes responsibility for completing the information on behalf of all other passengers on your booking well in advance of your departure date.
Before you begin you will need the booking reference for the airline you are travelling with. If you can not find this on your paperwork then contact us and we will be able to provide you with the relevant information. You will also need details of everybody in your party to update the details.