Meet The Team
Here at PR World Travel we have a vast array of knowledge and experience ready to share with you. Here you can meet our Team and find out a little more about us! 
Tania Kay

 – Partner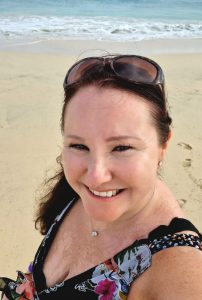 I started my life in travel when I was 17 at Going Places and I was Assistant manager in Manchester City Centre by the time I was 21. I started at PR World Travel in 1998   and became a full partner in PR World Travel in 2005!
I am mum to 2 lovely girls and have enjoyed plenty of special holidays with them. We have traveled to many different places but the ones that hold my most special memories  are Disneyworld in Florida and I think my favourite for magical memories was Lapland over Christmas – a truly amazing place! 
I have also been lucky enough to travel to Australia, Thailand, Bali, Jamiaca, Barbados, St Lucia, New York and lots more places closer to home!
Sadly ( Or maybe not!! ) The girls are now getting older and now I am getting to travel with my husband on our own so holidays are now different and I don't have to travel in school holidays which is a bonus!
I love working in travel because every day is different – I especially love helping to arrange surprise holidays for people and I love sorting out weddings and being a small part in people's special days!
There are plenty of places that are still on my list to visit – I am slowly working my way around the world!!
Steve Lowe – Partner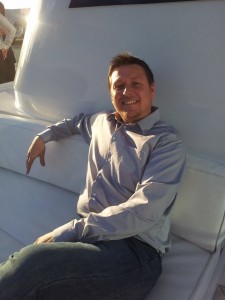 I started at PR World Travel when it very first opened its doors back in 1991 and after trying my hand working at an America and Canada specialist I came back as a Partner in the business in 2005.
I have always had a passion for travel and like to experience new destinations. I have traveled to America, Canada,Caribbean, Australia, Middle East and lots of European destinations as well as various cruises. I do not have 1 favourite destination as it depends on what experience I am after and whether I am travelling as a couple, but I do like to visit new destinations. With being in the travel business for over 30 years I have a wealth of knowledge and experience.
Bethany Mcnally – Senior Sales Consultant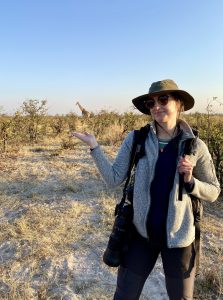 I have been in the travel industry for 9 years and absolutley love it, I have been at PR World Travel for over 6 years now!
Since a young age I have had the urge to explore and learn about different cultures. One of my favourite ways to travel is on group Adventure holidays, as you learn so much about the destination and get to meet the local people and experience their way of life.
Some of my favourite trips include: Mountain biking in Jordan, Snowshoeing in Transylvania, searching for Wildlife in Costa Rica, hiking all round Alps, experiencing some of Canadas best cities, Wildlife safari through Botswana and Zimbabwe. 
I love being a Travel Agent. I get so much joy from sending people around the world to experience what it has to offer!
"We travel not to escape life, but so life doesnt escape us!"
Rachel Hall – Senior Sales Consultant

I started in travel when I was 15 as a modern apprentice for Thomson holidays.  In 2014 I started working at PR World Travel for the first time and found it a wonderful place to work. Having had a few years away from travel I'm now back at PR World and it feels like I never left.
I have travelled to many destinations around the world with my husband some of my favourites are Greece, Florida and Mexico! I also love cruising and have been on many cruises over the years round the mediterranean, Caribbean and even through the Panama Canal.
Now I'm a mummy to my 2 boys I love to make special memories on our family holidays with splash parks and kids clubs.
I love finding people the right holiday and creating excitement, I would say I specialise in Florida (Anything Disney!) & Cruises.