Meet The Team
Here at PR World Travel we have a vast array of knowledge and experience ready to share with you. Here you can meet our Team and find out a little more about us! 
 PARTNERS
Tania L

owe – Partner
I started my life in travel when I was 17 at Going Places and I was Assistant manager in Manchester City Centre by the time I was 21. I started at PR World Travel in 1998. I am mum to 2 wonderful girls. I worked part-time whilst the kids were little and became a full partner in PR World Travel in 2013!
I love working in travel because every day is different – I especially love helping to arrange surprise holidays for people and I love sorting out weddings and being a small part in people's special days!
I have traveled to many different places but the ones that hold my most special memories are Disneyworld in Florida and I think my favourite was Lapland over Christmas – a truly magical place! 
Steve Lowe – Partner
 I started at PR World Travel when it very first opened its doors back in 1991 and after trying my hand working at an America and Canada specialist I came back as a Partner in
the business in 2005.
I have always had a passion for travel and like to experience new destinations. I have traveled to America, Canada, Australia, Middle East and lots of European destinations. I do not have 1 favourite destination as it depends on what experience I am after and whether I am travelling as a couple, but I do like to visit new destinations.
Radcl

iffe

Branch
Jane Warren – Sales Consultant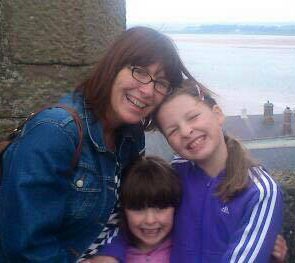 Hi I'm Jane and I will be celebrating 25 wonderful years in the travel business in 2016. In my previous job I worked for a Longhaul tour operator called Tradewinds which involved tailormaking packages to exotic destinations around the world. I was lucky enough to visit alot of these destinations including Thailand, Malaysia, Bali, Seychelles, Mauritius, Caribbean islands, USA. One of my highlights where I swung through the rainforest like Tarzan was Costa Rica, although I should also mention the beautiful paradise island of Turks and Caicos where I got married.
In my twenties I back-packed around the Greek islands, love the people and the food so happy to recommend Greek resorts to suit all customers.  Since I had my 2 fabulous daughters I have obviously kept to family holidays either in the UK or many of the Spanish resorts. I love speaking to people and finding out about their favourite holidays in order to pass that information onto other customers.
Dawn Kenny – Senior Sales Consultant
Hi, I'm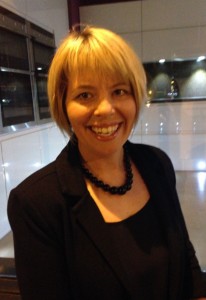 Dawn,
I started in Customer Service at the age of 18. I have been selling holidays for the past 15 years working for The Co-operative Travel. Having just started at PR World Travel I'm really looking forward to working with the team and getting to know new customers.
I love my job and finding the perfect holiday for the customer. I'm experienced in Touring holidays by coach whether its to the UK, Europe or Worldwide I'm your girl!
I love to travel and some of my favourite places are Rome, Fuerteventura, Lanzarote, Jamaica and Cuba. Places I would like to visit in the years to come are New York, Las Vegas and Thailand.
Claire Brennan – Sales Consultant
Hi, I'm Claire,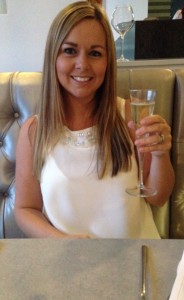 I started in travel at the age of 19 (15 years in the industry) my first job was at PR World Travel in Bury with Tania as my manager!
I then moved to the Co-operative Travel and I was there for 13 years. I work part time now as I'm also a mummy to 2 girls. So now I'm back where it all started with the PR World Travel Team!!
I love to go on holiday and have been lucky enough to have visited some amazing places such as Mexico, Cuba, Dominican Republic, Gambia, Egypt and Barcelona. There are still loads of places I would love to visit; Dubai and New York are definitely on my wish list! In travel everyday is different and I really enjoy helping people find their perfect holiday.
Bethany McNally – Sales Consultant
Hi my name is Bethany! I have been in Travel for nearly 5 years now, and absolutely love it! Previously I have worked at Miss Ellie's Travel and Thomas Cook.
My passion for travel is immense, some of my favourite trips so far include: Canada, The Dolomites, Croatia, Costa Rica, and cycling in Jordan. One of my highlights so far was when I went on a Mystery tour with Brendan Sheerin (channel 4) and ended up in Jamaica!
I love the great outdoors, hiking, cycling, being surrounded by beautiful lakes and mountains and hopefully the opportunity to spot a bit of wildlife. If you want to go on an adventure holiday or fancy a bit of hiking surrounded by beauty, I'm your girl!
I truly believe the world is such a beautiful place, and if you can experience it, you must!
"The world is a book and those who do not travel read only a page"
Darwen Branch
Anita Haworth- Sales Consultant

Since leaving college. I have spent 17 years working within the travel industry, the latter 15 years with Thomas Cook. I am looking forward to spending the next chapter of my life with colleagues from past and present and new
in our brand new shop opening in Darwen
I have travelled well over the years from Spain and its Islands, Greece Egypt got married in Cyprus to my most recent and favourite destination Thailand- absolute paradise!!!!
I am so excited and so looking forward to being part of the PR World and looking forward to meeting lots of new customers and helping in finding your dream holidays!!!!
Andrea Taylor – Sales Consultant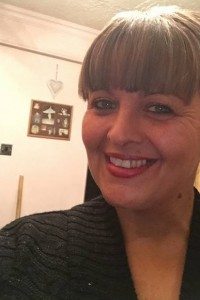 I've worked at Coop Travel /Thomas Cook for the past 17 Years. I am really looking forward to a new start in our brand new shop opening in Darwen were I have worked majority of my time in Travel.
I have travelled to some fantastic places over the years but my favourite place has to be Lapland so magical especially at Christmas time! As well as Lapland I love Disneyland Paris, perfect for a little princess dreams really do come true!
I am looking forward to seeing some past customers and look forward to meeting some new customers and helping you find your dream holiday!
Sophie Johnson – Sales Consultant
Hi I'm Sophie a travel consultant at PR World Travel!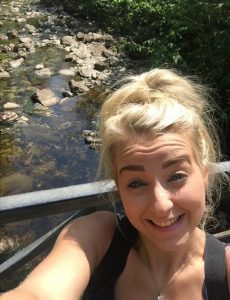 I started my travel career in 2013 where I worked for Jet2 as cabin crew🛫 I then needed to keep my feet on the ground for a while so I began working for Thomascook in a highstreet branch as a travel consultant and now onto PR World Travel to start another new exciting chapter of my career!!
🏝I love to travel myself and if I was to win the lottery I would travel the world to see all the beautiful places and cultures it has to offer!!🏝
Although there are many more destinations on my bucket list I have been to a lot of different places my favorites so far being Cyprus for the beautiful beaches and Disneyland Paris for its magical experience for all the family!!
Amanda Sanders – Sales Consultant
Hi My name is Amanda I started working within travel in 2002.

My career started with Airtours and teletext holidays. I moved to Going places in Blackburn for 2 years then an opportunity nearer home in Burnley meant a move there.
Fast forward 13 years and transitioned from Going Places to Co-op travel and most recently Thomas Cook.
My love and passion for holidays is clear – I suppose my favourite country is Greece, having visited 16 times in last 18 years.
I have visited all 4 main Canary Islands, mainland Spain and several Caribbean islands.
I got married in Cyprus so can help all of you lovely couples that want to get married abroad as I have first hand experience.
I also love cruising as well having been to the Caribbean & Europe.
Lapland is an amazing place to visit with children and mine loved driving a snowmobile at 8 & 5 years old.
I look forward to finding customers their next holiday to wherever they would like to go.
At home my husband listens to my latest holiday deals as well as my 2 children and of course not forgetting our lovely cat.
I look forward to meeting all of the customers at PR World Travel and getting to know you all!