Beach Holidays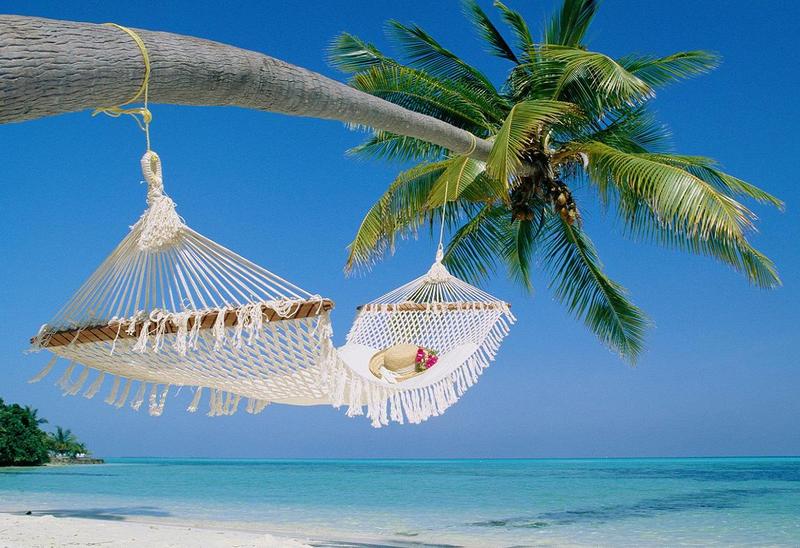 Whether you prefer long, lazy days soaking up the sun or you're after a more active trip, full of water sports and activities, we've got it all in our amazing range of beach holidays. You can benefit from the wide range of attractions, sports and sights that will keep anyone entertained, from kids to couples to grandparents. If you are keen on sports you can choose from diving and windsurfing to golf and tennis courses to keep you occupied. Or you can spend your day perfecting your tan beside the swimming pools or along the endless beaches enjoying the magical sunshine.
Choose from beach holidays close to home, or relax on exotic, far away shores. From the spectacular setting of Kefalonia's world-famous Myrtos Beach – to the castaway white sand swathes of the Maldives, we're sure to have your dream spot for seaside relaxation.
Choose from a wealth of fantastic beach holidays to destinations within just a couple of hours' flying time of the UK. Head for the Costa Dorada in Spain for vibrant European resorts and miles of golden sand. Or try the Algarve – home to one of the most beautiful stretches of coastline in Europe – to name just a few examples…
Just a little further from home you'll find plenty more great beach destinations. Ever-popular destinations like Cyprus and Greece offer a superb selection of sand or pebble beaches, whilst Tunisia and Turkey enjoy plenty of sunshine – ideal if you want to relax by the sea.
Why not treat yourself to a beach holiday in one of our exotic far-flung destinations? We offer a choice of adults only hotels in fantastic beach destinations like Mexico, Cuba and Jamaica – where you'll find beautiful white-sand beaches and swaying palms.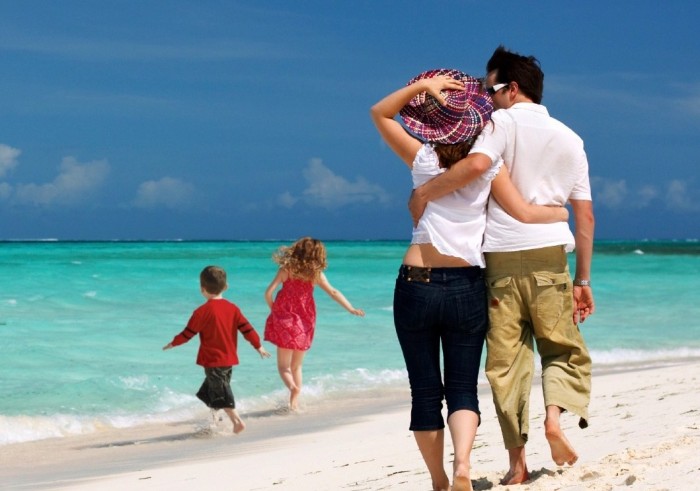 Family Beach Holidays
The real magic of a family holiday is in the time you spend together.
Watch your kids learn to swim, discover new destinations together, then relax over a family meal and discuss all the things you can do tomorrow. This is the stuff of great family holiday memories. 
Young N' Lively Beach Holidays
All you need to do is grab your mates, pack your bag and choose your destination, which may be harder than you think with so many fabulous parties happening in the islands of Greece and the Balearics to Bulgaria and Turkey.Clubbing by night and beach sunshine by day – plus watersports, happy hours, local attractions and of course the pick of the local nightclubs!

Adult Only Holidays
Adult holidays are all about being able to do as much or as little as you like. Enjoy a holiday packed with culture and adventure, a romantic getaway, or simply spend your days relaxing on the beach – the choice is yours.One of the great things about our adult holidays is that they won't cost you the earth. Whether you're looking for a chilled-out beach holiday or an action-packed escape, we've got adult holiday deals to suit you and your budget. So you can have a great time without breaking the bank.
Weddings and Honeymoons
If you've decided to get married, what better way is there than to celebrate this special occasion than with an idyllic wedding abroad or honeymoon in one of the worlds most romantic locations?
We understand that planning weddings abroad can be stressful, We are here to take the stress away and we can advise from personal experience. We will recommend incredible wedding and honeymoon destinations to make your special time memorable!